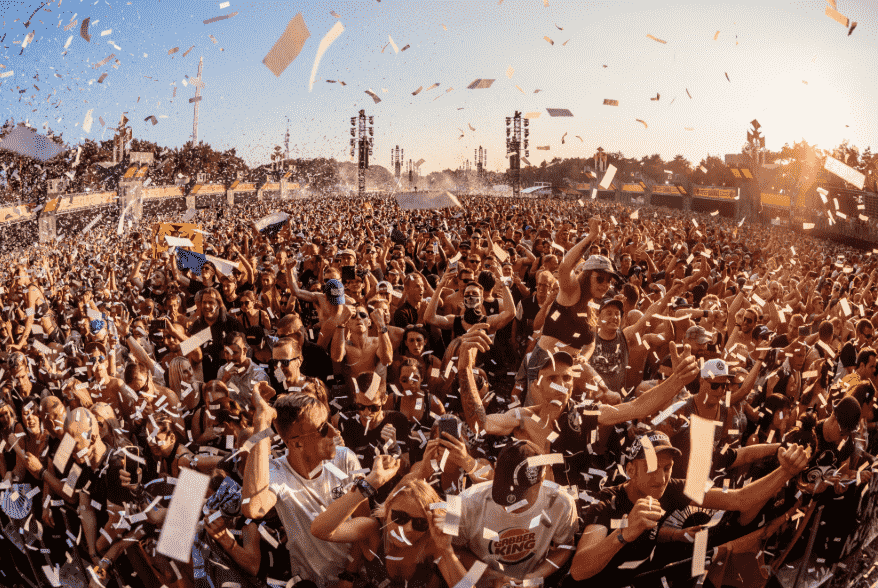 FIX Photo Festival
It is every photographer's dream to have their works be featured and displayed in a gallery. Thus, most especially see their works in a festival where many would see their works and discover their skills.
FIX Photo Festival is a place where you can see great photograph displayed and captured by both experienced, known, or a newbie with already great skill in the field of photography. Their team would search and find photographers' works who would best be featured in their photo festival, and they choose really well.
About FIX Photo Festival
The FIX Photo Festival is an avenue of a free exhibition of photography, which includes photographic arts captured by a wide array of international and domestic or local talents from the UK.
Surely there is something to discover for anyone who joins or visits the FIX Photo Festivals, and everyone is welcome to participate in their events. Exhibiting a vast range of outstanding contemporary art, the L A Noble Gallery represents greatly established artists and also prides themselves of discovering and honing emerging talents through the FIX Photo Festival.
With collaborating and exhibiting with great museums from the UK and overseas, they nurture and give importance to widely stable talents through exposing their crafts and works to a vast mass of audience.
Dwelling closely on working with the photographer regarding their career, their widely known career consultations, and popular reviews have helped in propelling both established and emerging practitioners in the industry.
Through the FIX Photo Festival, they have held multiple collections of pieces from both emerging artists and established artists. Their collector base is as extremely inclusive and vast like the works and artistry we exhibit.
This includes both of private and public museums, corporate collections, and of new and experienced collectors who seek them to purchase or have their first photographic works displayed and there will now develop their new collection to be featured and showcased in the FIX Photo Festival.
Their primary aim is not just to introduce the mass to the wonderful world of photography, but they also aim to expand the perceptions and engage audiences to photography and all forms of the photographic genre, forms, and types.
FIX Photo Festival 2018
Just done with its 3rd year, FIX Photo Festival held it at a new venue called the Menier Gallery. A building which was once a chocolate factory, located at the prime of London just a few minutes away from the London Bridge, Tate Modern, and Borough Market.
This is to incorporate FIX Photo Festival's theme of embracing combinations of great works of photographic arts in a place filled with architectural gems.
They have exhibited 16 solo artists, and the winners and awardees were based on their alignment to its four themes of the festival: Connection, essence, Structure, and the Year of Women.
FIX Photo Festival, 2018 Partners
FIX Photo 2018 teamed up with the biggest names in the art industry to judge and award the winners and awardees. They have collaborated up with the global photographic network, Photocrowd and with a master in print, Genesis Imaging. Works will be judged by a panel of known photography art experts.
The FIX Photo Festival introduces photographer to a vital exposure that can show critics what you have any special skills you possess about the art of photography.
It will also allow photographers to be exposed to the mass, a crowd filled with knowledgeable and significant influencers that are widely known in the field of photography.
Who can join and the mechanics for joining?
Everyone can become part of the FIX Photo Festival. If you wish for your photograph to be featured and gets a chance to win, submit your entries weeks or days before the Festival Night. They have four categories, and you can submit an entry to each category if you wish.
You can enter the same photograph or image, but you have to make sure that it is aligned to the themes and it captures the essence of the said category of the FIX Photo Festival. They have a recommended size for the image to be submitted, 4800x3204, 20meg, at 200 dpi.
The photos that can be entered can also be captured through a cellular phone as long as it is capable of providing the required and sufficient size per entry. The photos taken can be taken from anywhere around the globe, not just in the UK.
FIX Photo Festival aims a diverse photographic showcase for both domestic and international photographers who wish to enter. It is also possible to submit images that have been retouched.
FIX Photo Festival doesn't hold any restriction to the usage of digital or technological manipulations. Upon submitting your entries, photos must be saved in a ".jpeg" format, image resizing is required but images of any size that doesn't follow their suggested size.
However, photos must be in sufficient quality to be able to be printed if it actually wins, so it is still highly suggested to use the size recommended to be used for the festival.
Images that are smaller in size will be assumed that that is the utmost largest size available for the image. Thus, a lesser chance of the photo to be exhibited in the FIX Photo Festival.
It is also highly encouraged that photographers add a description of the image upon entering for the photo to be understood clearly of what message it would want to convey.
Better make sure that if you are planning to enter, follow their guidelines and do check out their terms and conditions for added information about the submission of your entry to the FIX Photo Festival.
FIX Photo Festival is indeed a good platform not just to encourage aspiring and developed photographers to push through with their works but also a great way to reach out to the masses to take part in engaging to the world of photography art.
The festival is a good way to expose talents and new skills, therefore contributing to the possibility of making the artists known. Photographers must know that all photos who won in the FIX Photo Festival shall be printed and exhibited in their gallery, so there is a bigger chance for them to make your name big in the industry that you enjoy and have fun with.
Brighton Photo Bienniale: "A New Europe"
Brighton Photo Biennale returned last 2018, 28th of September to 28 October. Their comeback came with a month of free photography exhibition for enthusiasts, professional, and families and students alike.
The theme for the 8th Brighton Photo Bienniale is "The New Europe," and it will be kicked off and curated by the newly appointed director of Photoworks, Shoair Mavlian.
About the Curator
Known national development agency, Photoworks have been curating The Brighton Biennial and their own visuals and photography culture journal named Photoworks Annual. They support wide talents through their Photoworks/Jerwood Awards.
Their platforms include new learning and writing, commissions, and engagement projects. Photoworks aims to be able to bridge outstanding artists and their works to a wider audience and to exemplify ambitions and talents.
It began during the year 1987 being the Cross Channel Photographic Mission which is a French counterpart organization and joint mission that aims to explore and discover the communities and landscapes that were going to be affected by the current (that time) construction of a channel tunnel.
25 years after that, here is Photoworks, continues striving and building success that focuses on the colorful and vast world of art, specifically in the art of photography.
They have been doing this for years now and last September to October year 2018, Photoworks once again will curate the Brighton Photo Biennale festival, with the theme: "A New Europe."
Brighton Photo Biennale 2018: "A New Europe"
The theme, hence, will dwell on the changing status of the United Kingdom with the European Union and aims to show that however, is still and will forever be a part of Europe with a shared history and interconnected future.
At this point of transition, their means of examining cultural, historical, and current state of flux will be in the ways of capturing it by using the arts of photography that will also reflect United Kingdom's geographical states and the relationship of the country to Europe.
"A New Europe" targets to cast a vast net of ways to examine the ongoing and the unstable-looking refugee crisis in the country and show what role does photography play in the formation of a national identity.
"A New Europe," also allowed Photoworks to look back to its very roots starting from being the Cross Channel Photographic Mission, which was a collaboration project that took place during the construction of the channel tunnel.
The Biennial will be presenting works from both national practitioners and from practitioners from all around the globe who wish to be part of the festival.
They also look forward to collaborating with their local and international partners for them to share exceptional and outstanding photographic art skills to a vast array of audiences.
The theme is a great way of both informing and encouraging many to view relations with Europe positively despite some changes and the given way was through the power and creativity of relaying a message through images captured through the art of photography.
Much of the photographs featured in the Brighton Photo Bienniale 2018 were responses to these current uncertainties. Visitors of the festival were welcomed and invited to analyze Britain's geography as simultaneously connected yet divided.
The photos also aimed to reflect the ongoing crisis and further exploring and to inform the mass of photography's connection to shaping a national identity.
Photoworks also looked back, revisiting the time as the Cross Channel Photographic Mission, which was formed to mark "The Channel Tunnel' which was the physical link of Britain to the continent that has happened for the first time in 12,000 years.
Truly the theme was commemorative, memorable, and an eye-opener to everyone who took part in the Brighton Bienniale Festival Theme and will be treasuring its theme, "A New Europe." A theme that displays the abilities of photography to relay information and identity to the country.
About previous Brighton Photo Biennale Festivals
The Brighton Photo Biennale Festival has had many successes with their themes over the years from 2003 until the present.
At which their exhibits have started during the year 2003, which first had a theme that viewed an encouraged and new reconsideration of those familiar to us.
Back in the year 2006, their theme was all about joined together contemporary, historic, and newly commissioned moving images and photographic arts exploring the narrow space between reality and illusion, fact and fiction, and the present and the past.
BP08 as the theme "Memory of Fire" that depicts and examines photos that have been captured during wars by how it was made, uses, currency, and circulation in a contemporary society.
In 2010, their theme circulated on mirroring the vibrancies and immediacy of photography's contemporary practices and the broad passions that are found in the collections of both vernacular and historical time of photography, including new commissions that are inspired and informed by diverse communities.
BP12's theme was Agents of Change: Photography and Politics of Space. The festival's theme focused on how was space formed, contested and controlled, and also constructed and how was photography involved in these processes also along with the possibilities and tensions that might be involved in the processes and in the dialogues.
2014 was the time that the Bienniale introduced a theme about communities, collectivity, and collaboration. For this theme, they have worked closely with hosts of national, regional, and international collaborators to develop a new series of projects that circled around the theme.
This theme embraced fresh approaches and novel perspectives to find new works and new presentations of archival materials in photography. The 7th Brighton Photo Bienniale Festival in 2016 had the theme: Beyond the Bias which targeted to reshape the image.
The theme dwelled attention on understanding projected and the personal image and own identity that is influenced by the prevalent genre of style, icon, and fashion photography.
Previous editions of the Bienniale were curated by Martin Parr (2010: New Documents), Julian Starabrass (2008: Memory of fire), Gilane Tawadros in the year 2006, and Jeremy Millar in 2003.
While Photoworks has remained consistent in curating the Biennial since 2012 up to date. Since that year, Photoworks has been trusted by the Brighton Photo Bienniale in curating their photography festival.